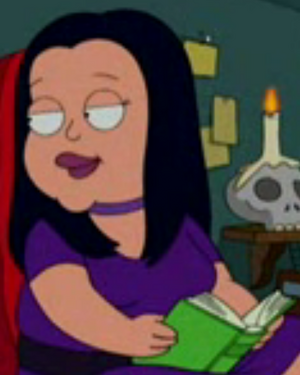 Debera "Debbie" Hymen

First Episode:

Voiced By:

Lizzy Caplan

Age:

14
Character
Edit
Debbie Hyman is Steve's on again off again girlfriend. She is a goth girl who goes to Pearl Bailey High School and frequently skips gym class. She once ran for class president but lost, partially due to a slam web page set up by Snot, Toshi and Barry. Her hobbies include making hope chests shaped like coffins and shooting the eyes out of squirls.
Episode Appearances
Edit
Ad blocker interference detected!
Wikia is a free-to-use site that makes money from advertising. We have a modified experience for viewers using ad blockers

Wikia is not accessible if you've made further modifications. Remove the custom ad blocker rule(s) and the page will load as expected.